The Housekeeper Company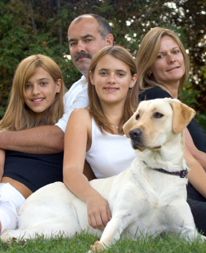 The Housekeeper Company is delighted to offer our clients nationwide a broad range of first class housekeeping services. We are able to supply full or part time daily help and full time live in help anywhere in the UK.
With unrivalled access to highly sought after British, European,Filipino, Asian and other overseas staff, we are able to provide the very best of housekeepers, housekeeper/ nannies, housekeeper/ cooks, mother's helps, housemen/ handymen/drivers, housekeeping couples and security staff.
Established since 1998, we are one of the biggest UK domestic agencies and have over 6,000 clients registered with us.
As self styled "domestic head hunters", we offer our clients a different approach to home based recruitment and we are the only agency in the UK who does this.
As we are able to offer our clients the full spectrum of domestic help from housekeepers, cooks and nannies, through to chauffeurs and security staff, rather than just tell you who we have currently registered with us,we listen carefully to exactly what you are looking for and our offer impartial advice on what the best solution would be for your needs.
We then go about recruiting for your specific position,interviewing and checking that all the applicant's details and references are in order. We only put forward applicants who match your exact criteria – we won't waste your time with applicants who are the wrong fit.
There is no registration fee and no additional charge to use our head hunter service, we only charge a fee once you have agreed to hire one of our candidates.
We offer a totally bespoke and professional service, working to the very highest standards and pride ourselves on our exceptionally personal client service. We are proud of the fact that many clients return to us time and time again to meet their needs, as their personal circumstances alter and more than 70% of our clients have used our services on more than one occasion and recommend us to their friends.
"Five of my friends and I have found employees who match our requirements exactly through The Housekeeper Company.  I never hesitate when recommending the company. The service is impeccable." Mrs Barlow.
Careful evaluation of both your needs and those of  the applicant alows us to successfully match candidates to positions. We handpick only  applicants that suit your individual requirements and won't waste your time with inappropriate candidates. Indeed our feedback has demonstrated repeatedly that both client and applicant are generally extremely happy with our placements and also the way we deal with any problems or issues that may arise post placement.
Candidates usually range from 20-55 years old and we do our best to ensure they have cheerful, hardworking, flexible and reliable attitudes. We interview and check all our applicants
All of our candidates are legitimately allowed to work in the UK, either as UK or EU citizens or as holders of Domestic Workers, Indefinite Leave to Remain or Spouse Visas. We do not deal with illegal foreign workers.
When looking for live-in domestic help around the home, it's important to feel confident that your chosen agency completely understands you, your household and the type of applicant who would best suit your household's specific needs.
We fully understand that it's sometimes difficult to decide exactly what type of domestic help would best suit your  needs. We are here to answer your queries and with over 15 years of experience in household placements are here to  help you to make exactly the right choice.
The Housekeeper Company aims to make the whole process of recruiting housekeeping staff as easy as possible and we look forward to being of service to you.
Duties:

You can expect your Housekeeper to do a combination of the following:
Household duties: Cleaning, vacuuming, dusting & polishing.
Laundry: Washing, ironing, making and changing beds.
Cooking, food preparation and clearing up.
Assist with shopping, run errands and put shopping away
Help look after the children, school runs
Babysitting
Driving related duties, e.g. running errands and the school run. (Not all housekeepers are able to drive)
You can expect your Mother's Help to do the following:
Mother's helps can be daily or live in, full or part time, permanent or temporary.
Duties will include: cleaning, tidying, general household and laundry duties, help with the children, some sole charge, babysitting, driving duties, school runs, light cooking and food preparation – mother's helps will have limited previous childcare experience and will not necessarily have housekeeping experience, but will be willing to do all that is required.
A job as a mother's help will usually involve the same duties as a nanny; however these will be undertaken with the supervision of the mother of the children. Additional duties other than childcare may consist of laundry, housekeeping and running errands.
Experienced Mother's Helps will have previous relevant experience, but not to the same standard as a Housekeeper.
You can expect your Chef/Cook to do the following:
The candidate will often have autonomous control over a kitchen, and prepare, cook and present meals for the household.
There may sometimes be further duties asked of the chef / cook; particularly that of managing / overseeing other kitchen staff, and sometime housekeeping or butler duties may be required.
They would be responsible for the preparation and presentation of all food for the employer, their family, guests and staff.
Present menus for approval and discusses daily requirements with employer, house manager, housekeeper or butler.
Keep the kitchen in good condition, cleaning all surfaces and floors after use.
Keep pots, pans and all work surfaces well cleaned and polished.
Place orders for all supplies and perishables.
Be present for all functions to supervise and ensure correct presentation of all meals / hors d'oeuvre trays etc.
Keeps accounts for all expenditure.
Supervise other kitchen staff.
Oversee the preparation of breakfasts, lunch and some suppers for the staff.
Carry out any other task the employer may reasonably ask.
You can expect your Driver/ Gardener/ Handyman to do the following:
A driver / handyman will carry out the duties of a company or family chauffeur but, in addition, will serve as 'on-the-scene' maintenance person helping with a variety of household tasks.
Duties include: Hanging pictures, DIY and carpentry work, replaces lights and light bulbs, move furniture, carry out minor electrical work, polish floors of rooms, clean front steps, polish brass, maintain back yard, maintain boiler machinery, minor plumbing repairs, some heavy cleaning and carry out any other appropriate task that the employer may reasonably ask.
Driving duties, school runs etc
Basic gardening
Helping around the house
Swimming pool maintenance
Running errands
You can expect your Housekeeper Couple to do the following:
Housekeeping and houseman/driver duties – as above.
We offer different calibres of couples, this is reflected in the salary they command.
You can expect your Chauffeur / Driver to do the following:
Chauffeur / drivers will be expected to have a good knowledge of the city or area they are working in. Chauffeur / drivers require a clean driving license, experience driving high value cars and a good track record of safe and dependable driving. It is important that they are flexible and willing to work long hours. A DBS check if often required.
The job will involve driving duties both during the day and in the evening, maintaining and cleaning the vehicles, running errands, school runs, walk dogs, basic gardening, house maintenance, odd jobs and any other reasonable tasks that they may be asked to do.
A chauffeur can be employed either in a private or commercial environment or a mixture of the two. If driving for a family it is important that the temperament of the chauffeur / driver is flexible and friendly, as they will drive all members of the family including the children.
You can expect your Chauffeur / Security Staff to do the following:
 A security chauffeur will carry out the duties of a company or family chauffeur but, in addition, will provide their employers with a level of security.  May be asked to watch CCTV cameras in the house and patrol the grounds. Will be expected to be Security Industry Authority (SIA) licensed.
You can expect your Domestic Security Staff to do the following:
Our experienced residential or part time security staff  have worked in a variety of security positions.
They are highly trained, CRB Checked, Security Industry Authority (SIA) licensed and are used to dealing with all aspects of domestic security that they may encounter while protecting your home, from patrolling your grounds to monitoring CCTV and liaising with alarm companies.
They usually work a 10 hour shift and can cover days or nights depending on what is required.
Some of our candidates are looking for immediate employment so we would advise you to act quickly when you receive an applicant's details from us to avoid disappointment. We recommend that once we have short listed potential applicants for you, you have an initial conversation with them, over the telephone or on Skype or Facetime, to help decide who you would like to see for either an interview, short trial (if possible)  or to offer employment to.

Please bear in mind that English will not be the first language of many of our applicants, so whether by telephone, Skype or in person interviews should be informal and questioning should be uncomplicated e.g. asking about their families and interests, why they are working in the UK, what aspects of domestic work that they do best etc.
With permanent positions only, where the applicant is available,  we are sometimes able to offer you a no obligation, short trial period (up to 1 week) so that you can get to know your housekeeper, houseman or couple and see them in action. You would have to pay the employee(s) for the week's work, along with their travel expenses, but no Agency fee becomes due until after the trial has ended.If you feel the candidate is not for you then no fee is payable to The Housekeeper Company.
Our clients find that the trial period offered, can be a good  way of assessing an applicant's capabilities and suitability for employment within the home. After all, if you are choosing someone to be an extension of your household you need to be certain that not only are their credentials right for you, but that you gel with their personality.
If the candidate is still employed elsewhere then they may be able to do a trial day or their day off. I am sure you can appreciate that an applicant won't give up their permanent current job to do a trial week, but will want a firm job offer instead. In this instance it is not possible to offer s trial period, but we do offer a 12 week free replacement guarantee, where the 12 weeks starts from the date of commencement, not the date of acceptance and invoice.
Following a successful appointment, and upon receipt of the agency fee, within 7 days from the date of invoice, we are happy to offer a 12 weeks' guarantee, during which time we will do our best to replace the employee if you are not completely satisfied with them.
If you do not find a suitable candidate after trying two applicants for a trial week, the agency charges a temporary fee of £100 per week, for each further applicant. This is a nominal fixed fee to cover our administration overheads. If you wish to retain your housekeeper for a second week's trial, the weekly temporary fee of £100 per week, becomes due.
Settling In
Please remember that the employee(s) will probably be  shy, nervous and apprehensive at first; please make them feel welcome in your home. If English is not their first language they may also be getting to grips with communicating and these first few weeks are therefore sometimes a potentially stressful time for them, as well as for you.
Applicants are often shy about helping themselves to your food. Please let them know what they are able to eat and ask them what they would like to eat.  In our experience, lack of food or misunderstandings about what food they are allowed to take, is the biggest reason why our applicants leave positions.
We recommend that you prepare a schedule with a list of duties and not only go through it with them, but also show them exactly what and how you want things doing. For example, it's helpful to explain house rules and discuss meals and mealtime breaks for your live-in help. In our experience, taking the time to explain things fully at the start leads to far fewer problems further down the line.
If you wish to take your employee on holiday with you, if she is a non EU Foreign National, you will need to contact and apply to the Embassy of the country you are visiting to obtain a visitor's visa for her to travel with you. Please allow plenty of time to organize the visa and go with your employee when they have to go to the Embassy.
As all of our applicants are legally allowed to work in the UK, it is the employer's responsibility and obligation to pay their tax and national insurance.
Some of our applicants may need to apply for a National Insurance Number once they have commenced employment, as if they do not already have one,  they are unable to apply for one until they are in employment.
Most overseas candidates are working in the UK to send money back home to support their families or save for their future.
Once you have agreed to hire an applicant through us, we will send you  via email, all the relevant information you need to correctly employ your staff. If you have any queries whatsoever relating to the paperwork you receive, please do not hesitate to contact us. We are here to help you through the process and are happy to advise you.
Hours of Work
Live In housekeepers, mother's helps, couples and housemen are happy to work around 40-50 hours per week, usually over 5 days per week. Maximum 10 hours per day.
Babysitting hours, where applicable, are in addition to the weekly hours worked.
Daily staff can work full time or part time hours.


 The minimum amount of hours is 20 hours per week.
Please specify the hours you expect them to work and when they will have free time. If they are required to work additional hours please either remunerate them accordingly or give them time off in lieu.
You will need to allow your employee(s) time off during the day for breaks.
Holiday Entitlement
We recommend that you work to the Government guidelines, regarding statutory holiday entitlement, as all employees working in Great Britain are entitled to statutory paid holiday per annum.
For more information please follow the following link:
http://www.direct.gov.uk/en/Employment/Employees/Timeoffandholidays/DG_10034642
New full time staff accrue holiday allocation of approximately one week per three months worked for their new employer, but whomever you get to do your payroll will be able to advise you of the exact breakdown.
Bank and Statutory Holidays are included as part of their annual paid holiday, and are not taken as extra days above and beyond the annual entitlement.
The Agency does recommend that the employer maintain a degree of flexibility and understanding with regard to time off for any religious festivals, for example Easter and Christmas.
Employees are entitled to remuneration during their employer's holidays, as these would be normal working days for the employee, unless they coincided with their own holiday leave. It may be helpful to communicate with your employee, with a view to them planning their holiday leave during a similar period – if mutually convenient.
Unpaid leave is discretionary and should be agreed between employer and employee.
On leaving your employment, your staff would be entitled to holiday pay in lieu of any holidays not taken.
Our candidates that are already in the UK are happy to come for an interview or trial . You would need to reimburse the applicant for their travel expenses. We can arrange the interview or trial  for you at a mutually convenient time.
The EU applicants, not already in the UK, will pay for their own travel costs to the UK, once you have agreed to employ them. However, if you require them to come to the UK for an interview only,you will need to reimburse them for their travel costs.
All applicants will need to be collected from the relevant airport, bus or railway station.
It is a legal requirement for you to issue a Contract of Employment within the first three months of employment. This protects you as much as the employee(s).
Along with many other pieces of useful information, concerning the employment of your staff, the Agency will give you a draft contract, and is happy to offer advice on the appropriate content.